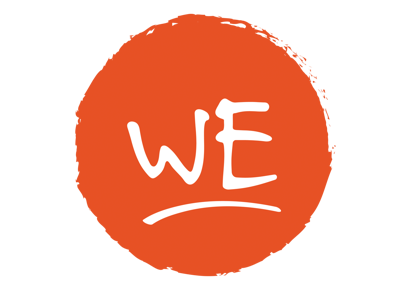 WISE ECONOMY - A non-profit, non-political,
global organization based in SWEDEN
Gender Equality is a human right. All humans are entitled to live lives with dignity and independence. Gender equality embraces our whole organization and everyone should join in – MEN too of course.
Women's Economic Empowerment is one of the best ways of developing a country. Investing in Women sets a direct path towards gender equality, poverty extermination and economic growth.
The World needs more Women Leaders for a balanced society with balanced ideas. WE works to raise awareness, to put pressure on people with power and to encourage women who want to climb up the ladder.
WE understands the importance of a Holistic Perspective. An issue is more accurately understood, when viewed from multiple perspectives. That's why we include "Self Confidence Classes " and "Daddy Schools" in our Economic Empowerment Training. A holistic perspective brings opportunities and problems into clearer focus and accelerate learning.
My Period is AWESOME! - a project platform that: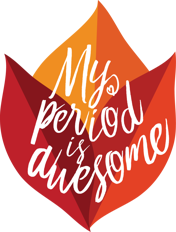 Helps raise awareness.
Provides girls in developing countries with a sufficient sanitary protection during their menstruation.
Provides girls and boys in developing countries with greater knowledge on puberty, their Sexual and Reproductive Health and Rights (SRHR).
Provides tools to trigger dialogue and promote community through positive role models. READ MORE ABOUT IT HERE.
Economic Empowerment training
This our solid ground. This is what we have done for years and years. Our training includes well-proven tools such as:
Good Enough - Self-confidence training, Finding the Star - Being a role-model, Network Action – Get business partners and customers, Business Mentoring, Scale up Your Business – Coaching program, Practical Marketing and Branding without Money, Sell – even if you hate it!, Daddy School - challenge the stereotype!, Social Media Training, Women's Idea & Trade Fairs.
The Wise Economy MentorBank is filled with self-made business owners, senior corporate executives and creative youth with the urge to help out. WE has mentors suitable for NGOs, aspiring entrepreneurs and business owners who want to scale up their business.
Synchronized with the growing trend of young people looking for meaningful workplaces, peer-to-peer programs provides an excellent opportunity to get involved and to gain new perspectives.
Bringing the initiative to Sweden.
Do you have a great idea but need a partner to launch it? Don't worry. Wise Economy can partner in your project or tailor solutions for you and your company so you get the effect you want. Our network is huge and the possibilities endless. CONTACT US.
The Sustainable Development Goals
WE implements all projects in cooperation with Companies, Non-Governmental Organizations (NGO) and
individuals to create new innovative ways of working towards the Sustainable Development Goals (SDG). WE focuses on the following SDGs:

3. Health - Ensure healthy lives and promote well-being for all at all ages.
4. Education - Ensure inclusive and equitable quality education and promote lifelong learning opportunities for all.
5. Women - Achieve gender equality and empower all women and girls.
8. Economy - Promote sustained, inclusive and sustainable economic growth, full and productive employment and decent work for all.
10. Inequality - Reduce inequality within and among countries.
17. Sustainability - Strengthen the means of implementation and revitalize the global partnership for sustainable development.
"We started the organization to incubate the networks for generations to come"
Wise Economys Founders have successfully worked with Economic Empowerment in 39 countries with a gathered experience of 104 years.

We got great networks in: Sweden, USA, Belgium, Estonia, Latvia, Lithuania, Russia, Ukraine, Belarus, Moldova, Kazakhstan, Kyrgistan, Ethiopia, Botswana, Namibia, South Africa, Germany, Italy, Brazil, Holland, Denmark, Kenya, Zambia, Zimbabwe, Uganda, Kurdistan, Spain, Belgium, United Kingdom, Tanzania, Liberia, Sudan, Somalia, Eritrea, Estonia and more.
Wise Economy has different kinds of memberships; NGOs, companies and of course people.
Wise Economy has many partners from around the World. The best results are the ones we achieve together. See some of them below.